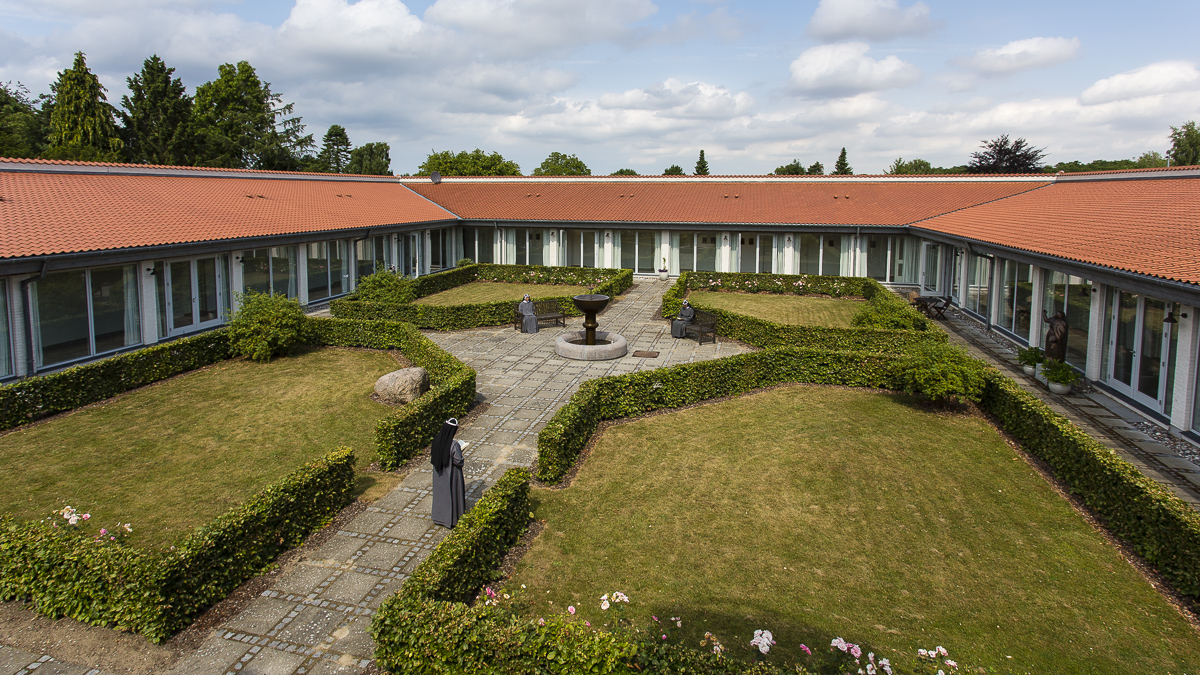 The sisters in the monastery
Today we are seven sisters from three different countries. After more than 400 years without the Sisters of Bridget we came back to Maribo in 1995.
What do we do? The constitution of the Order gives a simple answer: "To praise God and to live a life dedicated to His honor and for the salvation of mankind." Both in past times and today God calls persons to seek Him and praise Him as they witness about His love that surpasses every understanding!
This we do through our prayers and our work for our guests. You can read more about our daily life under the menu: Monastic Life.